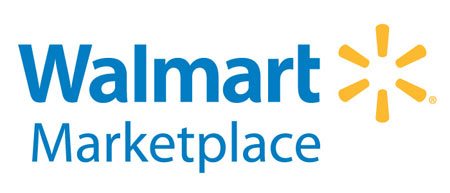 YOUR SHIPPING INTEGRATION SOLUTION
Walmart Marketplace Integration With XPS Ship
Utilize the Walmart Marketplace shipping integration to improve the functionality and streamlining process of your orders. Devote time to selling more products and less time worrying about shipping hassles!
How Does XPS Ship Help Your Walmart Marketplace Store Shipping?
Walmart Marketplace is a great way to sell your product and make some cash. One of the not-so-great things about it, and about eCommerce in general, are the shipping issues.
There are so many different moving parts to manage when shipping, it's easy to make mistakes. Mistakes slow you down, which costs you valuable customers. Alleviate that with XPS Ship!
XPS Ship is a state-of-the-art shipping platform that enables you to supercharge any online store, such as Walmart Marketplace. XPS makes shipping easy by effectively facilitating the tracking and management of orders. It can even get you reduced rates with some of the biggest shipping carriers in the world, such as DHL, USPS, UPS, and FedEx. Best of all, it's completely free to sign up! Experience the power XPS Ship today!
What is XPS Ship?
Ecommerce is a tremendously competitive industry. With massive players like Amazon and eBay taking huge market shares, smaller online stores need to work smart and fast to keep up.
One of the most important metrics for any online store is shipping efficiency. If you can't get from order to delivery in a few days, while still making a profit, you're behind. That's where XPS Ship can help.
XPS Ship provides a one-two punch that drastically improves your shipping numbers. First, it provides more efficient processes for order tracking, label printing, and information syncing. Second, it's free to try, and can even provide reduced rates with some of the world's biggest shipping companies.
The result of this double whammy is faster, cheaper shipping for you, and better service for your customers. That's the XPS Ship difference.
The Benefits To Using XPS Ship For Your Multichannel Order Management Processes
No hidden fees or costs
Easily import Walmart Marketplace orders and batch print shipping labels
Automatically update Walmart Marketplace order and tracking statuses
Assign shipping preferences and delivery options in real-time
Send delivery confirmation tracking emails to customers automatically
Walmart Marketplace shipping tracking software integrates well with USPS, UPS, FedEx, and DHL
Live chat support, email, or phone when you need help!